The last piece of my training setup was an indoor bike trainer. Canadian winters aren't great for outdoor cycling (-20ºC with a blizzard just a few days ago, for example). So, I picked up an Elite Suito-t which is well reviewed and on sale at my local bike shop. This is a direct transmission model with built in power and cadence sensors.
I don't have enough space in my house for a spot fully dedicated to cycling. So, I've got the bike a trainer tucked in a corner of the basement and then I slide our basement couch out of the way and move the bike in front of the TV when I'm riding. The compact size of the Suito definitely helps here.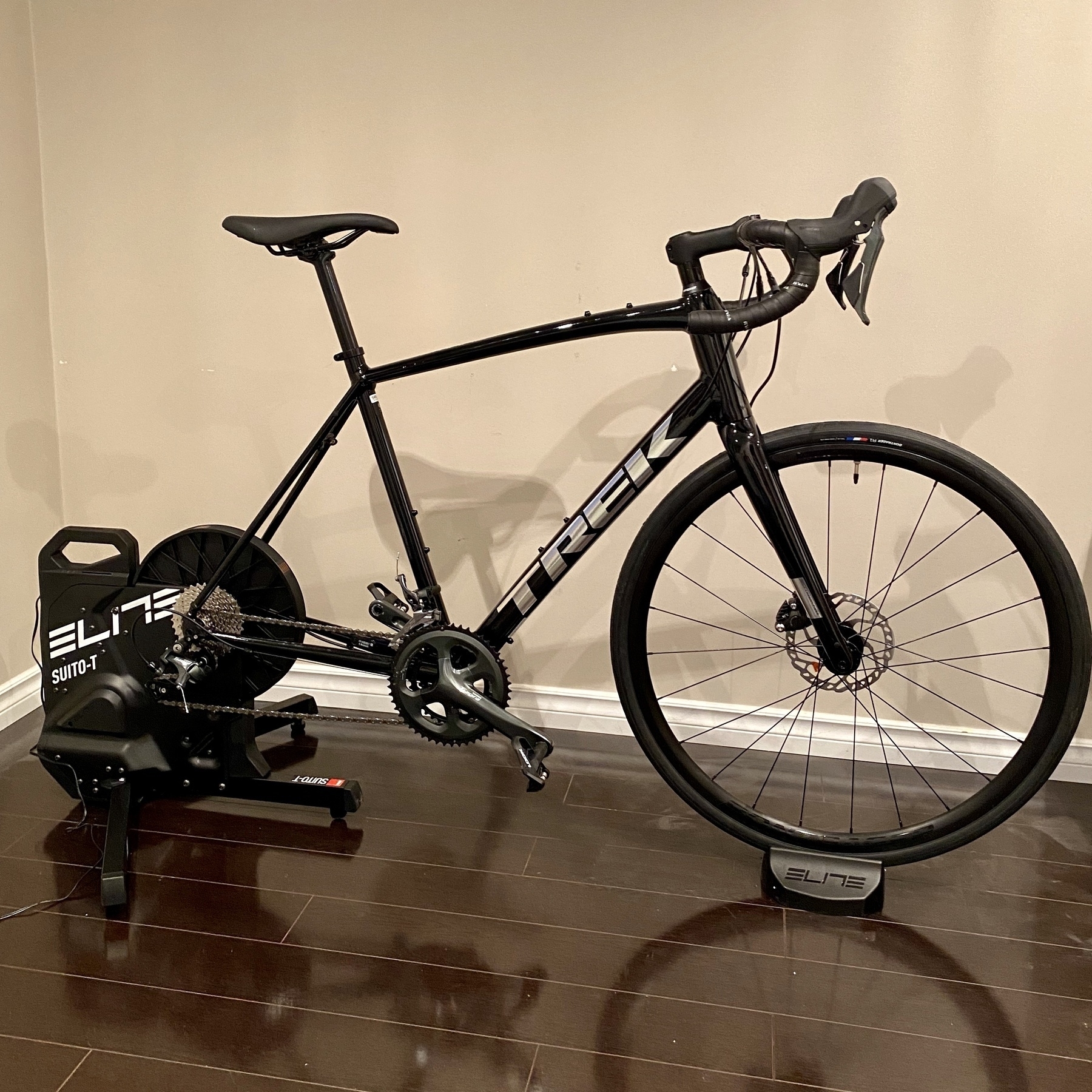 The Suito came with a free month of Zwift that I've really been enjoying. Zwift has lots of group rides and workouts that are fun (though hard work!). Because the Suito is a smart trainer, it automatically adjusts resistance to mimic hills, as well as hit specific targets during structured workouts. Riding with a hundred or so people from around the world is inspiring and motivating.
Although I'm really looking forward to proper outdoor rides in the spring, this indoor setup has been great.