∞
Readiness To Train with the Training Today app 🏃‍♂️
I'm trying to sequence my workouts in a more systematic way to avoid overtraining. I've found Training Today really helpful in determining this Readiness To Train (RTT). The app uses data collected by my Apple Watch to provide a straightforward indicator of how ambitious I should be on any particular day.
As an example, here's today's evaluation: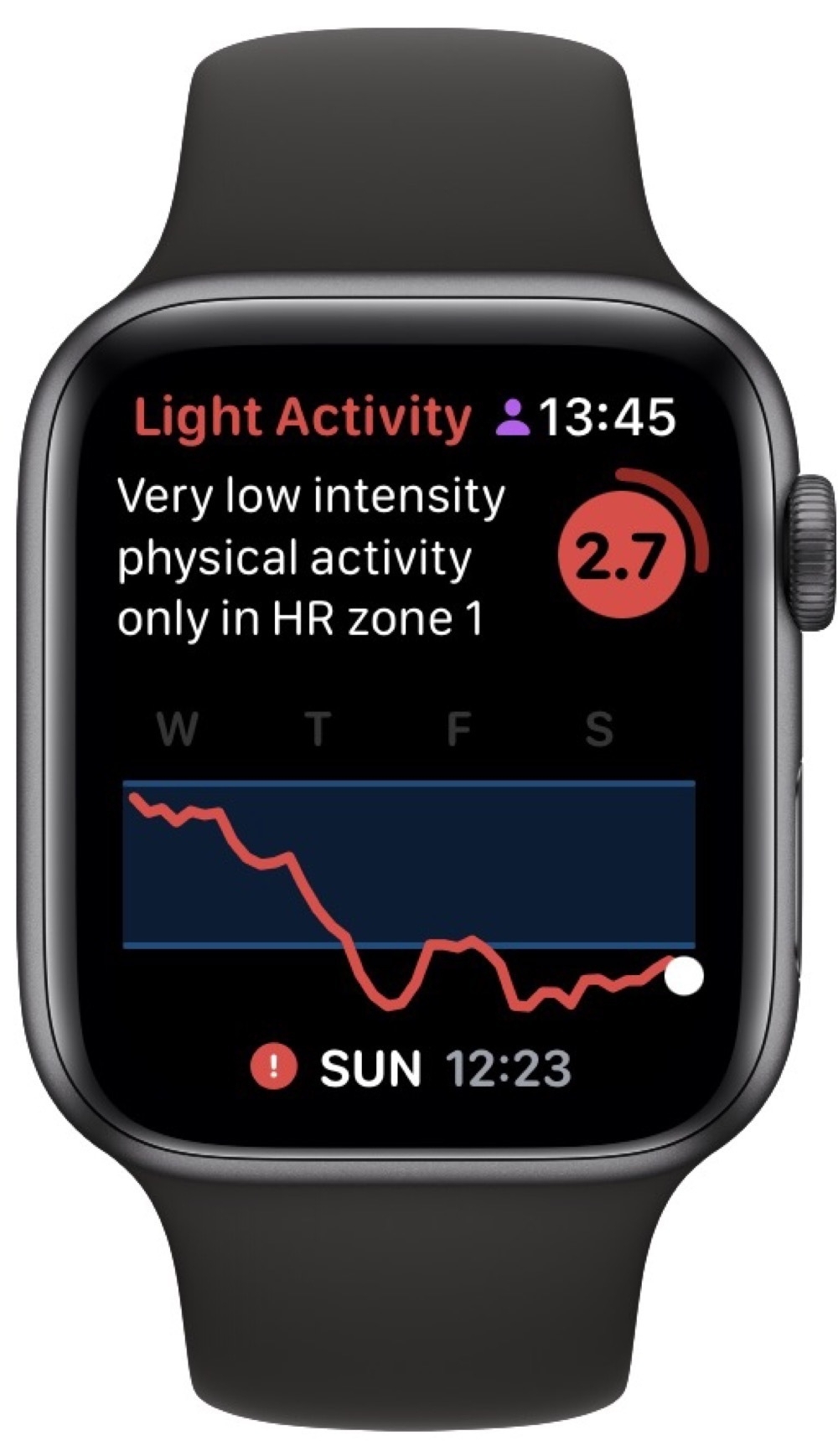 This matches how I feel 🥴. So, today was a good day for some recuperative yoga.
Scrolling back to Thursday, everything looked much better and I put in a good HIIT session: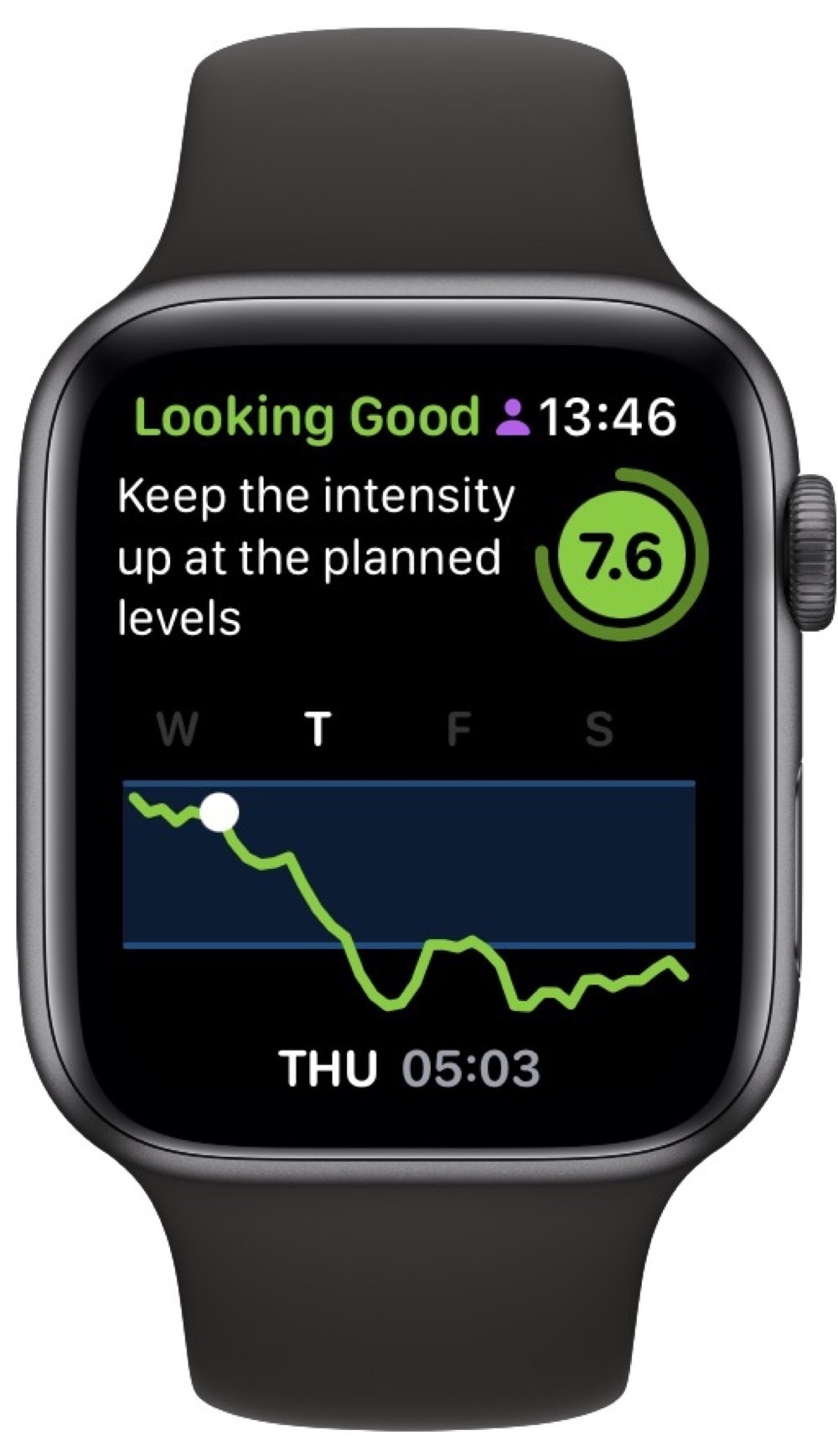 Of course, the whole point of doing this is to adjust my training to match how my body is recovering. I clearly didn't do this on Friday. Rather than catch up on some sleep, I choose to do a moderate workout and my RTT stayed on the floor. Not great, considering I'd signed up for an intense One Academy Endure Challenge on Saturday. I managed to finish, which is the main goal, but it didn't feel good.
Comparing my RTT for this week's Endure Challenge with the last one shows how this indicator can be informative: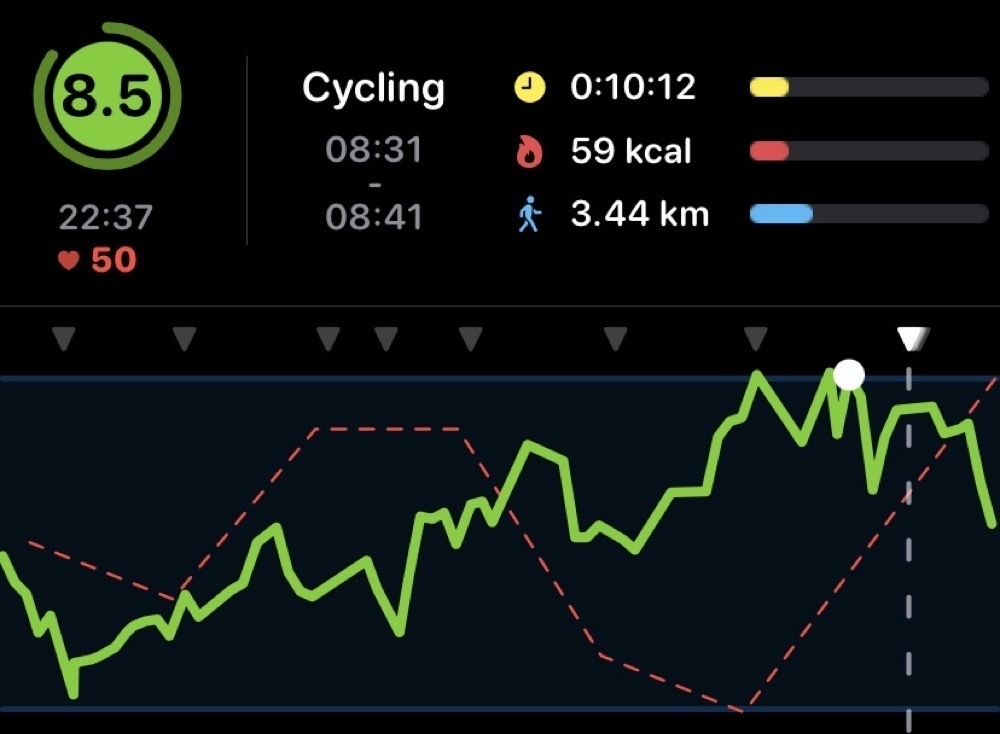 My RTT was much higher back then and I felt really good during the challenge. This gives me comfort that RTT is actually measuring something real and actionable.
The Apple Watch screenshots shown above are part of the free version of the Training Today app. The more detailed chart above is included in a one-time in-app purchase. This gets you details like this: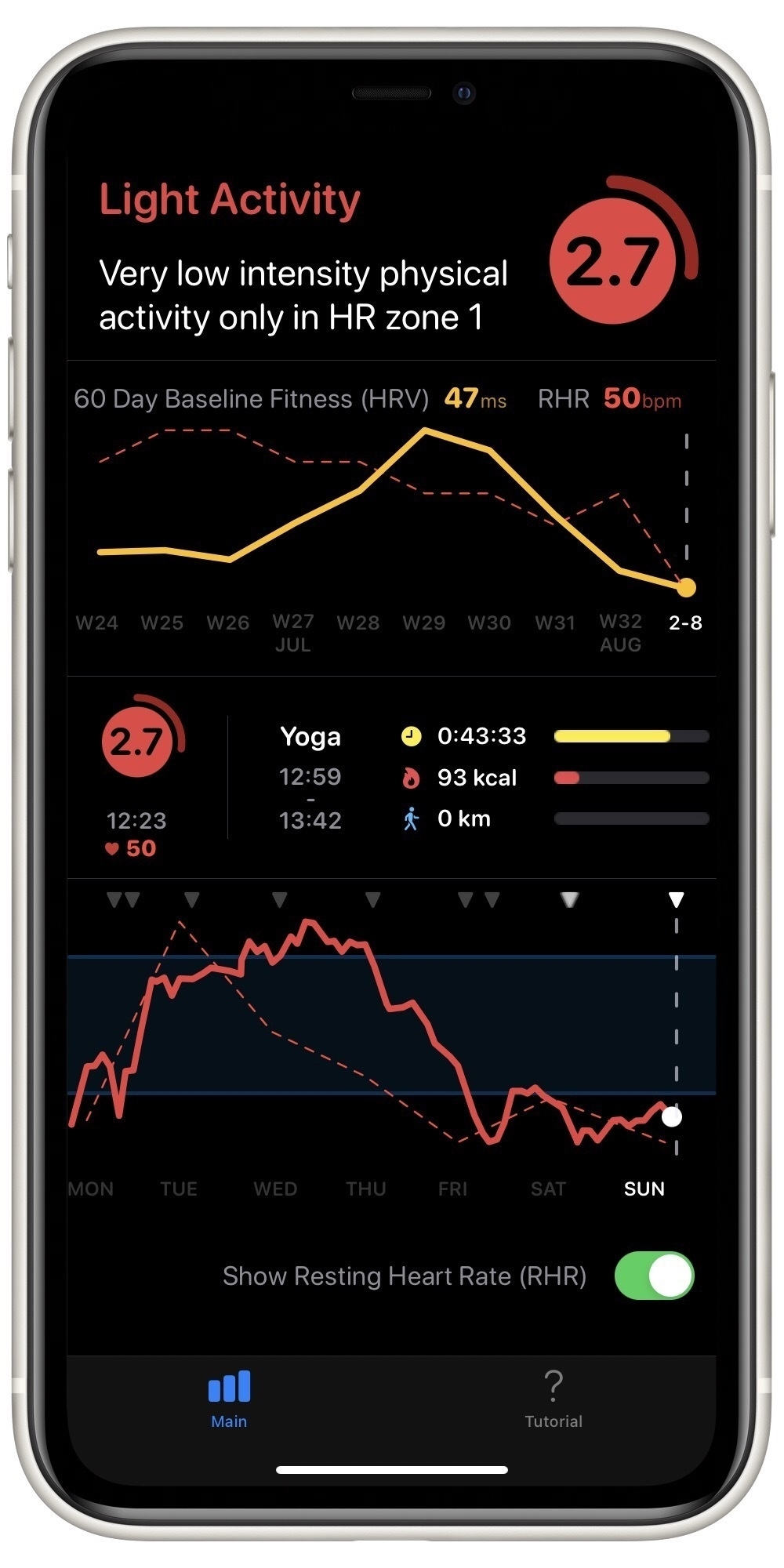 And a simple widget, shown below on my fitness home screen: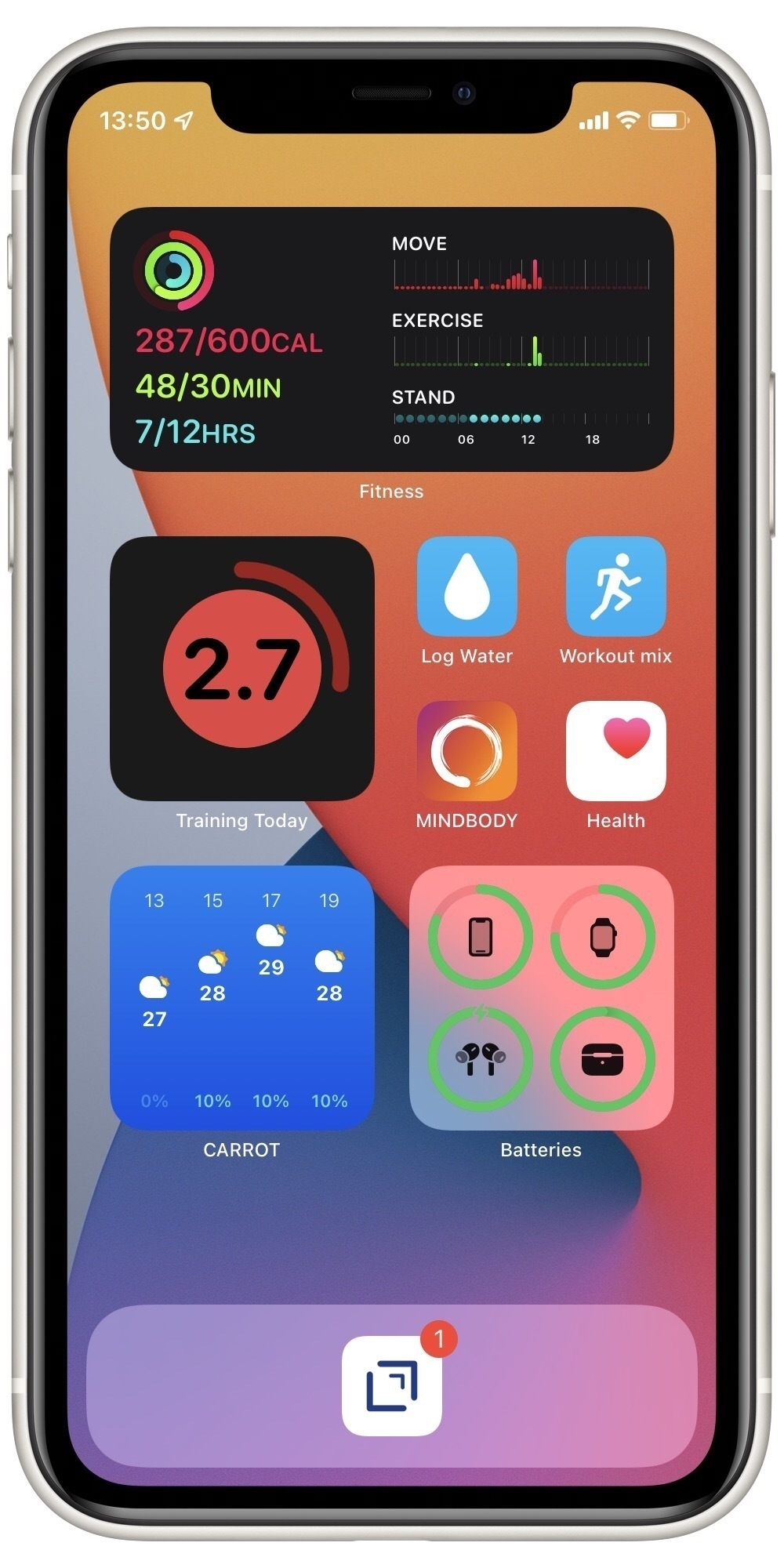 I really like the focussed simplicity of Training Today, along with the straightforward one-time purchase. My Apple Watch is collecting lots of data about me and I'm glad I can use it to better manage my fitness.