∞
Trying out a new iPhone Home Screen 📱
With the release of iOS 7, I'm reconsidering my earlier approach to the Home Screen. So far I'm trying out a fully automated first screen that uses the Smart Stack, Siri Suggestions, and Shortcut widgets. These are all automatically populated, based on anticipated use and have been quite prescient.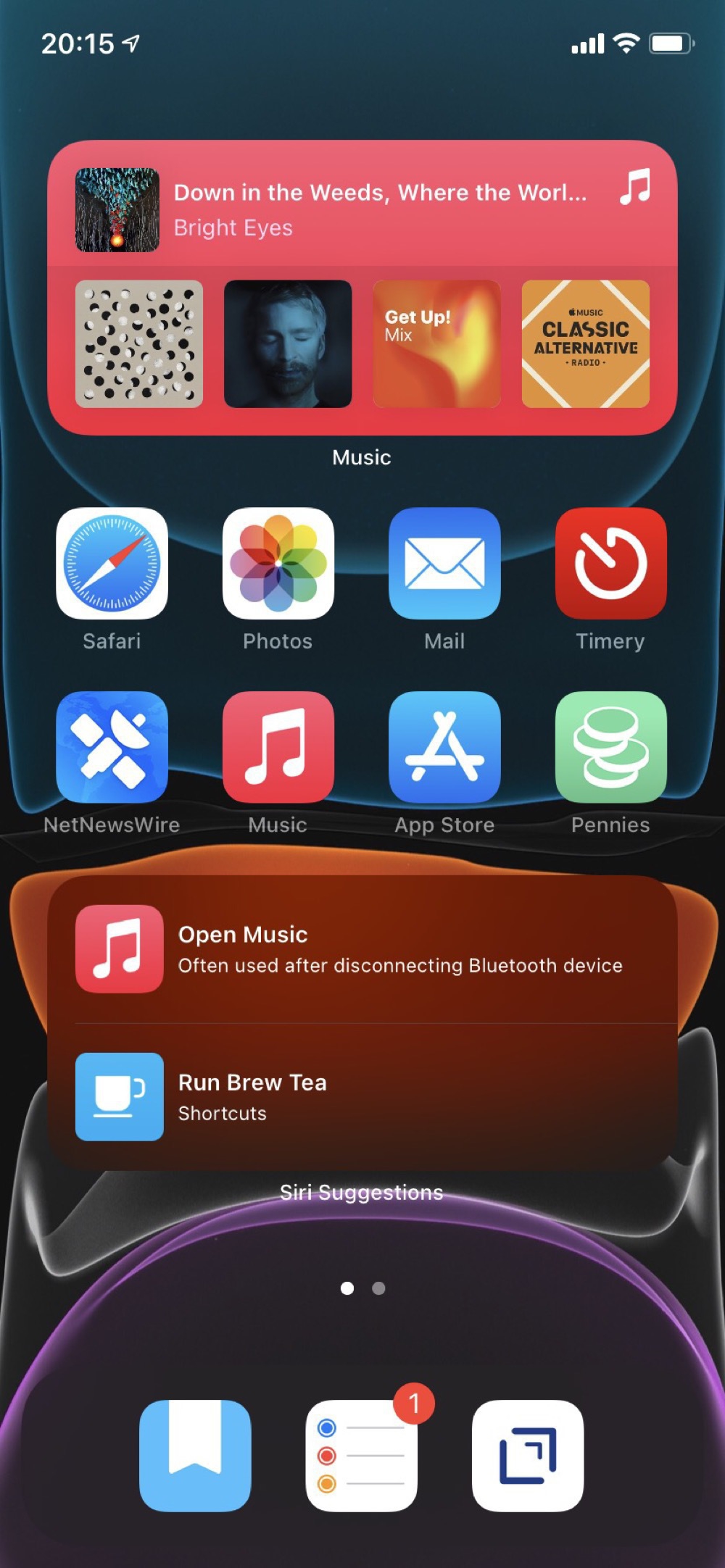 My second screen is all widgets with views from apps that I want to have always available. Although the dynamic content on the first screen has been really good, I do want some certainty about accessing specific content. This second screen replaces how I was using the Today View. I'm not really sure what to do with that feature anymore.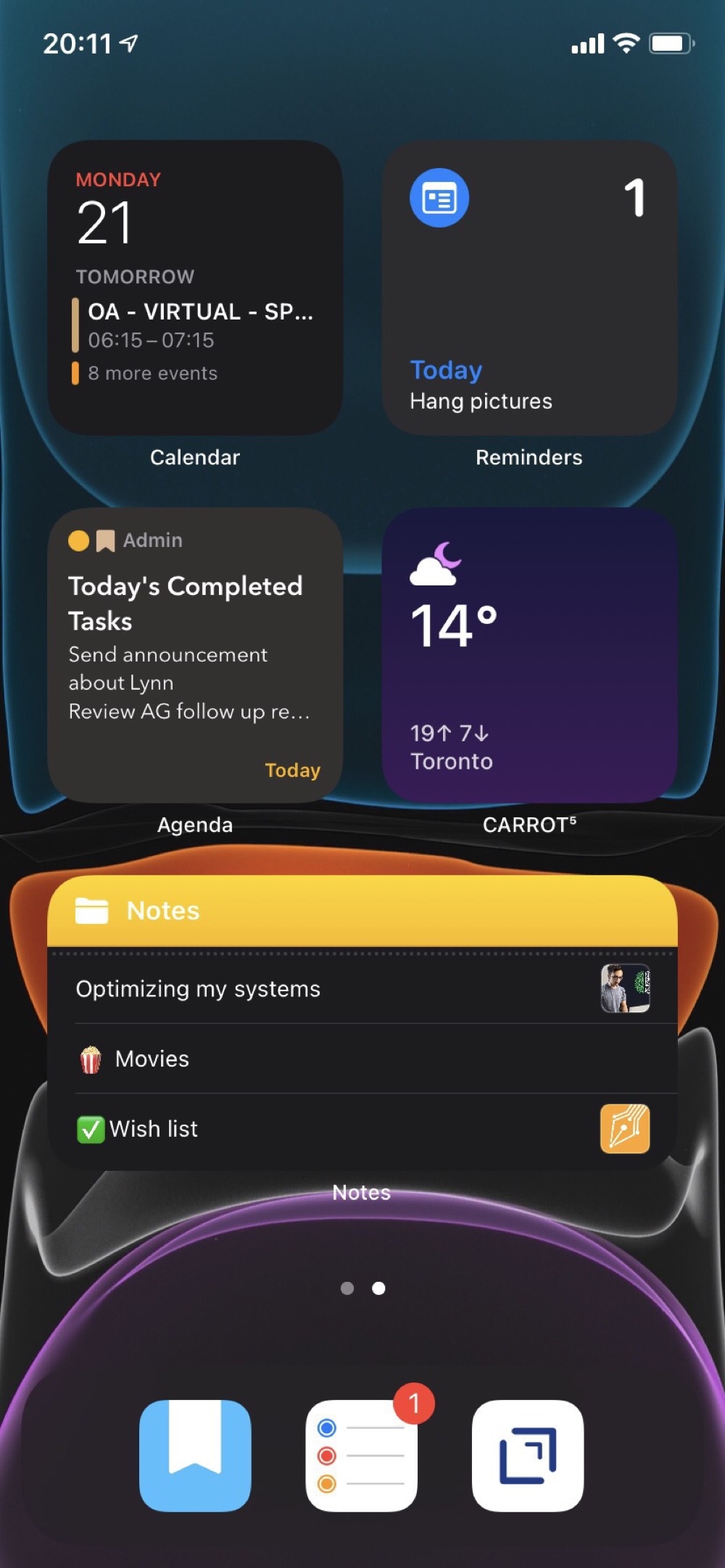 I've hidden all of the other screens and rely on the App Library and search to find anything else.
I still like the simplicity behind my earlier approach to the Home Screen. We'll see if that is just what I'm used to. This new approach is worth testing out for at least a few weeks.